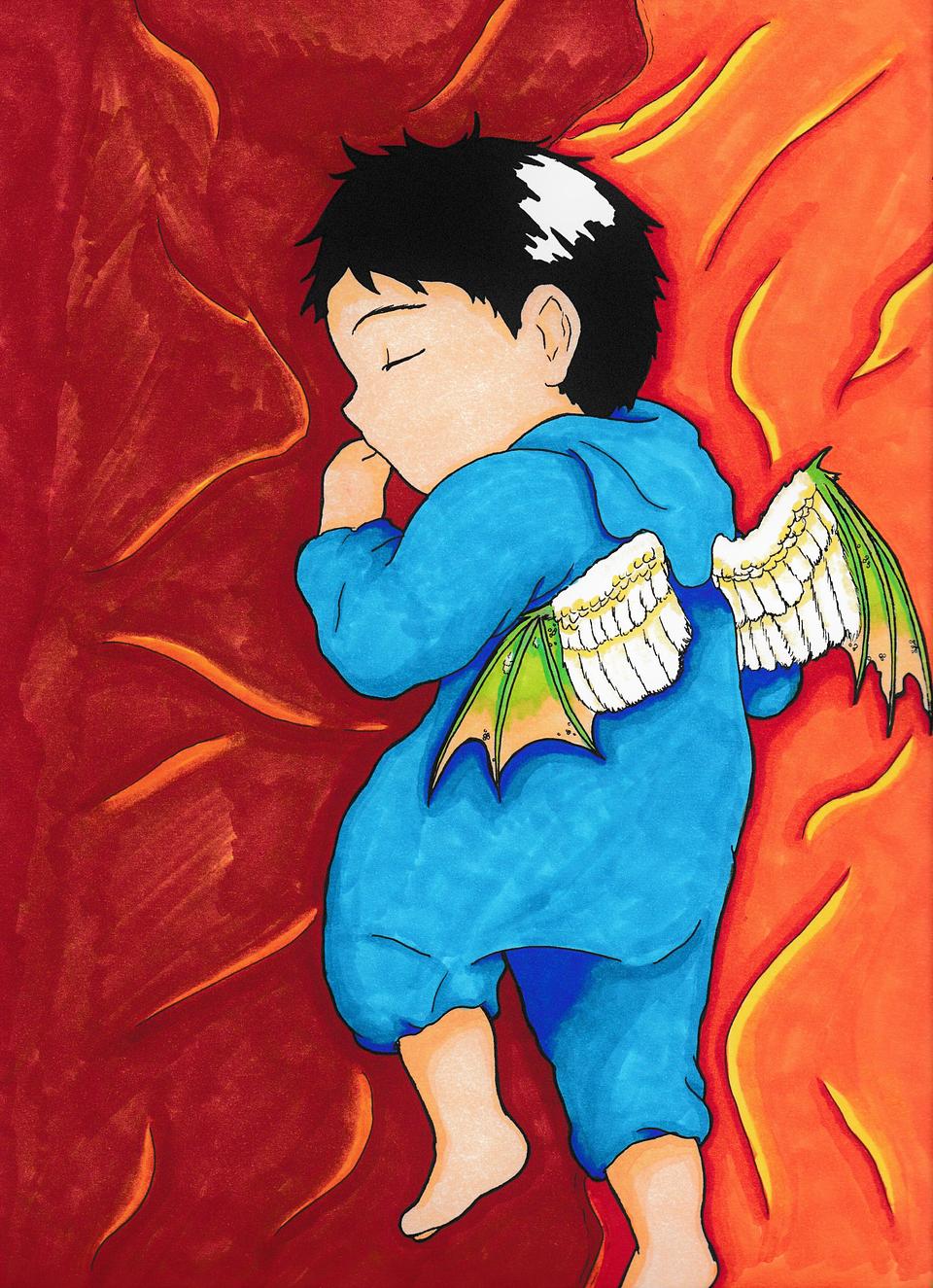 One of my Mom's favorite drawings of mine.
Edward 'Eddy' is the son of two of my favorite characters, Lidya and James, Lidya has bird type wings, and James has bat\dragon wings. I drew this before I solidified his design, so it will change.
THIS DRAWING IS HEAVILY REFERENCED by a picture on Google, I could not find the artist's name. If you know the artist please tell me.